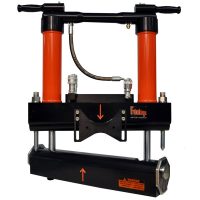 Squeeze Off Tool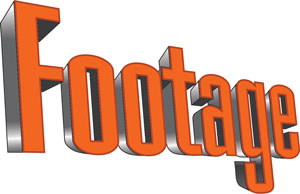 The Footage Tools squeeze off tool permits the operator to provide a quick emergency shutoff of polyethylene gas lines without damaging the pipe making rapid squeeze-offs.
Hydraulic and Mechanical Tools
We offer Footage Tools manual and hydraulic squeeze off tools featuring positive locking, indexable gauge plates for ease in pipe size, and SDR selection, which ensures a proper squeeze. Additionally, the Footage Tools offer a unique lock-in/swing-out bottom bar permitting quick and easy access to the pipe, even in confined spaces. On most Footage Tools, the squeeze bars are CNC machined to ensure the precise specifications using aircraft-grade aluminum. The hydraulic models feature lock-down bolts on both sides of the squeeze bar so that the squeeze continues even when the hydraulics are removed. The manual models feature a torque bar to allow maximum leverage and can be detached to accommodate tighter applications. Lastly, all squeeze tools include a grounding spike to protect the operator and device from static discharge.
Features & Benefits
Manual Squeeze-Off Tool
Available in 1/2″ to 4″
Appropriate for PE 2406 and PE-100 material various SDRs
Indexable rotating gauge plates
Lightweight aluminum
Multiple size capability in one tool
Hydraulic
Available in 1″ to 12″
Suitable for MDPE and HDPE with different SDRs
Indexable rotatable gauge plates
Lightweight aluminum design
Dual-stage hydraulic hand pumps
Multiple size capability in one tool