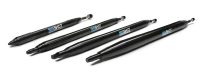 Big Shot Underground Piercing Tool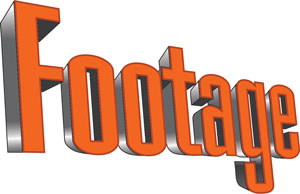 Footage Tools Big Shot pneumatic piercing tools create burrows to permit the installation of underground gas pipe, water pipe and cable with minimal disruption to the area.
Footage Tools Big Shot Underground Piercing Tool
The Big Shot underground pneumatic piercing tools offer Chromoly steel barrels that are deep-hole bored from solid billets to strengthen and provides extended service life. Big Shot barrels are reduced in their midsection to decrease resistance and increase speed. The pistons are treated with a corrosion resistance phosphate to improve performance and reduce maintenance. Cartridge-style urethane-filled shock absorbers are easy to replace and provide effective dampening. Footage Tools offers an industry-leading three-year warranty.
Features & Benefits
Pneumatic Piercing tools
Industry-leading three-year warranty from Footage Tools
Ideal for gas, water, and cable installations
No wear rings mean reduced maintenance costs
Available in 2″, 2.5″, 3″ and 4″ diameters
Full line of accessories
Barrel bored from solid steel (not tubing)