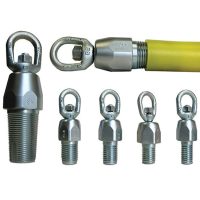 Pipe Pullers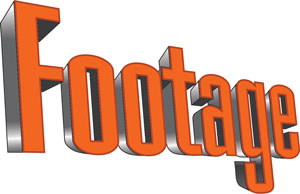 The Footage Tools PE pipe puller models are engineered to pull MDPE and HDPE pipe and tubing in use with directional drilling, pneumatic piercing tools, and rod pushers.
Footage Tools Pipe Pullers
The Footage Tools' components are made from solid stress-proof material on CNC machinery. All pipe pullers feature sharply tapered buttress-type threads making insertion of the puller quick and straightforward. The pullers screw directly into the end of the pipe.
Features & Benefits
Threaded Pipe Pullers
A unique double start buttress thread permits faster insertion in 1-1/4" and larger pipes when compared to single start pullers. Each puller features a heavy-duty swivel, which enables the pipe or bore rods to rotate freely during the pulling operation. These PE pipe pullers accept the most common SDR ratings (SDR 9 to 13.5). The pipe pullers are available in ½" CTS, ¾" IPS, 1" CTS, 1" IPS, 1-1/4" IPS, and 2" IPS.