Integrity Fusion High-Density Polyethylene Fittings and Valves

Integrity Fusion Products Inc. manufactures molded and fabricated HDPE butt fusion fittings, full port HDPE valves for water and gas (up to 16"), and fusion equipment including electrofusion processor, socket fusion tools, and butt fusion equipment. The products are for natural gas, industrial, landfill, potable water, and mining applications. IFP is located in Fayetteville, Georgia and stocks a wide variety of its products at its 30,000 SF warehouse. Their products include:
HDPE Fittings, Valves and Equipment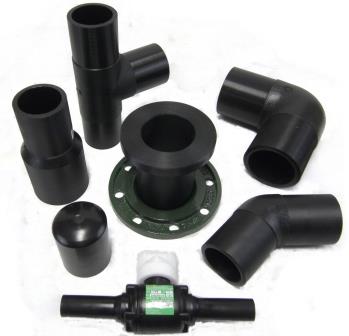 Integrity Fusion manufacturers molded and fabricated HDPE fittings, high density polyethylene.Learn more about these Integrity Fusion Products:
Distributor for Integrity Fusion Products
Integrity Fusion Products is a relatively new addition to the Linc Energy product line, and we have been a distributor since 2010. Linc Energy sells Integrity through our territory.
Articles of Interest
High-density polyethylene HDPE fittings for natural gas
HDPE fittings or polyethylene pipe fittings, poly valves and electrofusion equipment for natural gas, industrial, landfill, potable water, and mining. Read More >