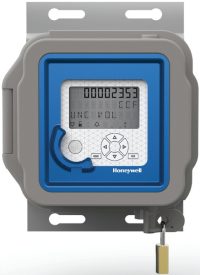 Honeywell ER 350

The Honeywell ER 350 is an electronic pressure recorder that simplifies and optimizes pressure monitoring applications for local gas distribution and transmission companies.
ER 350 Electronic Pressure Recorder
Electronic pressure recorders are vital to the profitability and security of the gas distribution network. The ER 350 electronic pressure recorder is usually installed at the end of gas lines, at low-pressure points, district regulators and is intended to monitor system pressures, record data, and provide alarms.
The Honeywell EC 350 electronic corrector's platform inspired the Honeywell ER 350 electronic pressure recorder. Like the corrector, the pressure recorder offers expanded memory, best-in-class accuracy, advanced diagnostics, and unified cellular communications. Because of its robust diagnostics, there are low maintenance requirements, and because it is intuitive, it is straightforward.
Features & Benefits
350 Series Benefits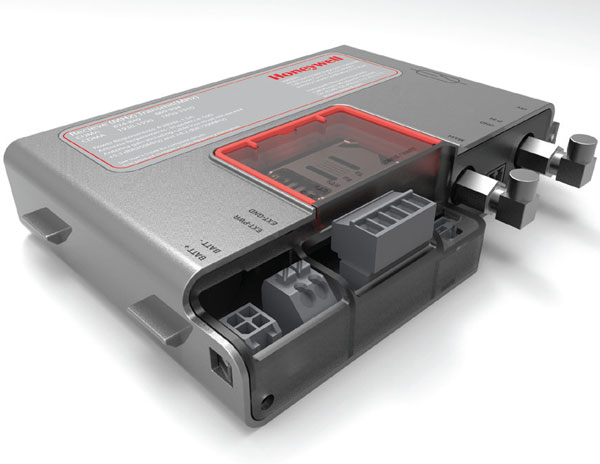 The 350 Series provides many operational advantages including that the devices are flexible, have a familiar look and feel, and utilize advanced technology including a 4G modem. The 350 ER (at times referred to the 350 ERX) also includes a highly accurate, plug-and-play digital pressure transducer and an enhanced enclosure designed with serviceability in mind. Because of the recorder's long-term stability and extended battery life, there is a minimal need for site visits. The recorder uses a strong latching and locking mechanism similar to the ERX standard for durability and dependability.
Features
Wall or pipe mount
1 or 2 pressure(s), new digital plug-and-play pressure transducer
Down to 1-minute logging rate and 1-second sampling rate
Fully mappable and configurable audit trail memory, including options for multiple audit trail logs (up to 5 different independent logs)
Multi-line dynamic contrast (LCD display)
Outputs: 4 optocouplers (3 pulse + 1 alarm)
RS232/485 communication port
Optional cellular radio or landline modem
Optional 4-20 mA (requires external loop power), additional RS232/485, Mux DI/DO board
IrDA configuration connection
Honeywell MasterLink programming software
Call-In over IP network to major systems using Invisiconnect software