Leadership
"Business success stems from employees' achievements. It's the leader's job to inspire their employees to recognize and develop their innate gifts and perform them at their highest level."
– Susan Bender
Susan Bender
CEO and President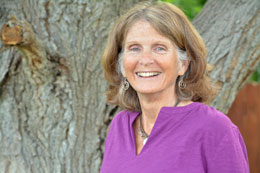 Susan Bender is the founder, CEO and President of Linc Energy Systems. She has led the organization since 1990. Bender won the Denver Business Journal Outstanding Woman in Business (Energy), and Top Women in Energy designations. She also earned the Eclipse Award for Outstanding Company Culture by the NWBOC and her business was inducted into the NWBOC Hall of Fame. Bender's company received the Honeywell Process Controls Diamond Channel Partner Award over and over and the Sage Metering Most Improved Sales Representative award. Her company won Best of Wheat Ridge Manufacturers Agent Award for multiple consecutive years, and the PSCCo Woman Business of the Year. Bender dedicates herself to her business, the community, and her family. She is a philanthropist, founder of The Susan M. Bender Family Fund managed by The Denver Foundation, a platinum sponsor of Project Angel Heart and founding member of Impact 100 Denver.
---
Jeffrey Cox
Vice President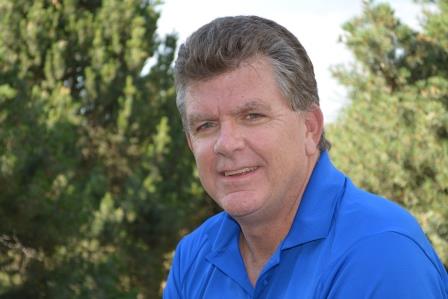 Jeffrey Cox is the Vice President of Sales and currently manages the sales efforts and oversees the Xcel Energy service contract. In the early 1990s, Jeff was Linc Energy's Project Manager for the Xcel Energy electronic telemetering project, and after three years he joined Ditch Witch to increase his sales experience. Eight years later, he returned to Linc Energy Systems where he has remained since 2004. Having owned and operated his own business in New Jersey, Jeff provides a wealth of experience and expertise to Linc Energy Systems.
Jeff is an alumnus of Villanova University. He has been married for over 20 years and has two sons. In his spare time, he enjoys skiing and boating with his family.
---
Team
If we had to sum up the Linc Energy Systems' employees in three words, it would be experience, dedication, and reliability. We value each of our team members and recognize the importance of all of their roles, including our newest members, who represent hope for our continued success.
---
Brando Bustos
Technician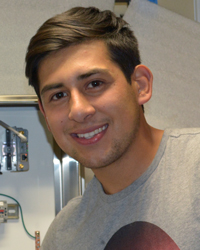 Brando Bustos is a Linc Energy Systems Technician. He joined the company in early January 2016. Brando specializes in natural gas odorization equipment supporting the GPL Odorizers line. He attended Red Rocks Community College and had received Gas Pipeline Operator Qualification (OQ) and Swagelok Tube Fitting installation training. Before joining the Linc Energy Systems, Brando worked for Interwest Safety Supply as a warehouse helper and forklift driver. Brando is a professional soccer player for the Colorado Blizzard, a team of the Major Area Soccer League 2. Formerly from Mexico, Brando moved to the United States in 2012 and became a U.S. citizen shortly after that. Mr. Bustos is bilingual, and the best way to reach him is emailing b.bustos[at]lincenergysystems.com.
---
Russ Brooks
Western Regional Sales Manager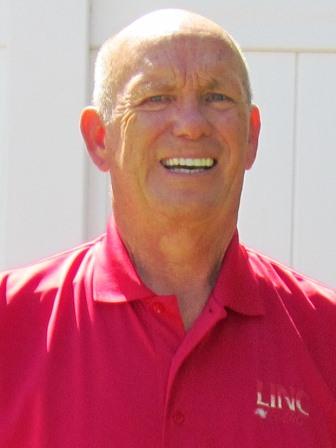 Russ Brooks is the Western Regional Sales Manager for Linc Energy Systems. He has been with the company since 2001 and responsible for managing accounts in Utah, Idaho, Montana and Wyoming emphasizing on gas utility companies. Before joining the Linc Energy team, Russ worked at Questar Gas Company for 35 years in the Measurement & Quality Control department. He served on the Western Gas Measurement Short Course committee for sixteen years and is a former chairperson. With nearly 45 years' experience in the natural gas industry, Russ offers a distinctive and valuable perspective to this evolving industry. Russ has been married for over 45 years, has three children and fourteen grandchildren which have shown him that at the core of any successful man is his family. In his spare time, he enjoys fishing, golfing and camping. Additionally, Russ values his involvement and positions within his church.
---
Brian Cox
Inside Sales Manager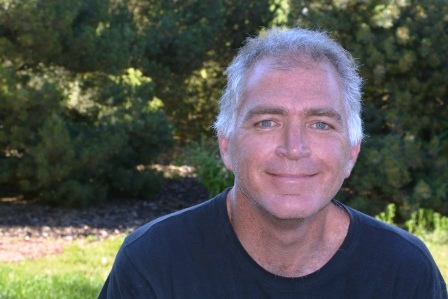 Brian Cox joined Linc Energy Systems in 2014 as a Sales Associate. He is responsible for key account management and business development. Brian has vast experience of the industry from the financial market perspective. He was a veteran floor broker and trader with over 20 years' experience trading crude oil, heating oil, gasoline and natural gas on the New York Mercantile Exchange. Brian is a former New York Mercantile Exchange member and holds a Series 3 license. He graduated with a B.A. in economics from Villanova University.
In Brian's spare time, he enjoys skiing, both water and snow, watching basketball and his time with his two daughters.
---
Garrett Cox
Sales Specialist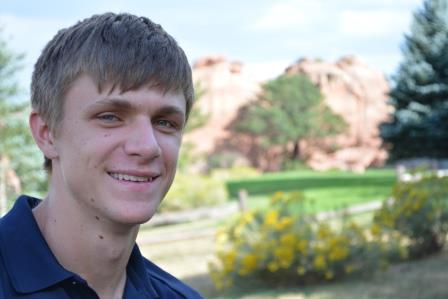 Garrett Cox is responsible for sales and business development in our southern-most territory, New Mexico and portions of southern Colorado. Some of Garrett's additional responsibilities include working in the warehouse, changing regulator springs and orifices and keeping it tidy. In his spare time, Garrett attends Metro State University where he majors in management and minors in economics. Additionally, he enjoys snowboarding, camping and boating. Also, an avid lacrosse player, he likes mentoring kids through the Coyote youth lacrosse program.
---
Kenneth C. Forward (KC)
Sales Director

Kenneth C. Forward joined Linc Energy Systems in early 2017 as the Sales Director and is responsible for leading our outside sales staff. He prefers to be called KC, and his territory includes Colorado, Utah, New Mexico, Idaho, Montana, Wyoming and western states for select principals. KC has 20 years' experience in sales and sales leadership in various industries representing different products and services. He has a BS in Business Administration with an emphasis in advertising and marketing from Oakland University in Rochester, Michigan. You can reach KC by emailing kc.forward[at]lincenergysystems.com or calling (303) 817-0148.
---
Sue Gallanter
Vice President of Marketing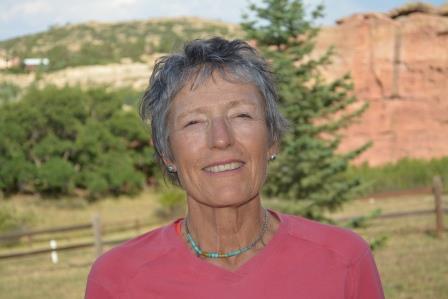 Much of Sue Gallanter's early career was spent conducting technical research for Amax Exploration; a large mining exploration company headquartered in Denver. Several years later she formed TechSearch, a consulting firm that employed contract information specialists and writers providing critically needed information for the oil and gas industry, as well as for companies in the emerging alternative energy sector.
Volunteering at the Hospice of St. John sparked Sue's interest in nonprofit work. The experience helped launch a new career in nonprofit management. At Hospice, Sue served as Development and Marketing Director. She later became Executive Director of the Qualife Wellness Community (now LifeSpark Cancer Resources), a program that enriches the lives of those facing cancer and other serious illness.
Her career path then led to Planned Parenthood of the Rocky Mountains. As Senior Vice President of Community Development, Sue oversaw fundraising and marketing activities in a five state region. Sue developed the major gifts program resulting in annual contributions of over two million dollars. She was the creator and implementer of a ten million dollar capital campaign for Planned Parenthood's new headquarters located in Stapleton.
Sue has been an active member of the Denver community for many years. She served on the boards of Community Resources, CENTUS, Community Shares of Colorado and was a member of the Rotary Club of Denver. She recently finished a term as board president of the Colorado Episcopal Foundation.
Sue brings a wealth of knowledge and expertise to Linc Energy Systems.
---
Preston Marcoux, EI
Mechanical Engineer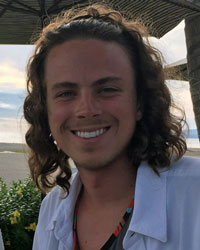 Preston Marcoux joined Linc Energy Systems in 2017 as our Mechanical Engineer, previously working as our intern from 2014 -2016. He assists in the development of the odorizer line and provides applications support for our highly engineered products. Preston is responsible for design, technical documentation (CAD), and developing an internal inventory program. He graduated from the University of Colorado at Boulder with a BSME (Mechanical Engineering). Preston has a SOLIDWORKS Associate certification and an FE-EI certification. His academic honors include being a Goldshirt Scholar, and he was in the CU Boulder Honors Engineering Program. In Preston's spare time, he can be found juggling fire torches or strumming a guitar. The best way to reach Mr. Marcoux, who also answers by "P," is by emailing him at p.marcoux[at]lincenergysystems.com.
---
Thomas E. McDougal, EE
Senior Engineer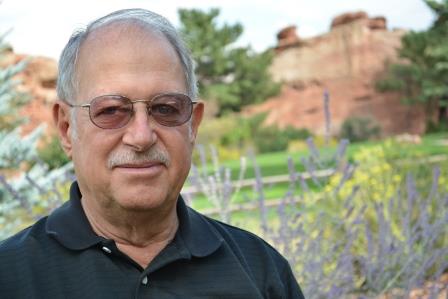 Thomas McDougal currently manages the meter and regulator operations at Linc Energy Systems and is currently working on a flare gas measurement project. For over fifteen years, he worked along with mechanical contractors and engineering firms to approve the use of gas regulators and gas meters in desired applications. Prior to this, he spent 28 years designing gas regulator and gas meter applications for Xcel Energy (formerly Public Service Company of Colorado) in the Gas Utilization & Testing Laboratory. Here, he was responsible for testing and designing two PSIG fuel line systems for converting propane customers to natural gas.
With over forty years of professional experience, Tom offers insight rarely found in the industry. Tom has a B.S. Degree in Electrical Engineering from the University of Denver.
---
Andrea McAninch
Bookkeeper

Andrea (Andie) joined the company in 2015 as the bookkeeper. She is responsible for data entry, managing the accounts receivable and payable, as well as office management. Andie is QuickBooks certified and has worked in an accounting capacity since 2012. Before joining Linc Energy, she attended Colorado Mesa University and Metro State University where she studied psychology. Andie was born in Naples Italy but raised in Colorado. In her spare time, Andie may be found walking or hiking Colorado's trails with her husband and two dogs. You can reach Andie at (303) 697-6701 or email her at a.mac[at]lincenergysystems.com.
---
Hilary Petronzio
Inside Sales

Hilary Petronzio is an inside sales representative for Linc Energy Systems. She joined the company in 2016 to augment our customer service team. She also is responsible for warehouse management and special projects. Hilary specializes in keeping our employee's certified through EWN Operator Qualification and Compliance. Before joining Linc Energy Systems, Hilary was a director for an early education center in New Jersey. Hilary has a BS Marketing degree from the University of South Florida. The best way to reach Ms. Petronzio is to call her at (303) 697-6701 or email h.petronzio[at]lincenergysystems.com.
---
Spencer Toft
Technician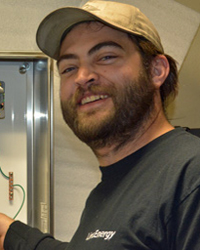 Spencer Toft is a Project Technician, who works on the GPL Odorizer line, though supports other technical projects as needed. He is AutoCAD certified and supports engineering efforts through drafting plans and drawings. Spencer went to Arapahoe Community College where he studied drafting and computer aided design.
While born in California, Spencer has been in Colorado since 1989. He has a wife and two young children. In his spare time, Spencer is often found flipping burgers on his BBQ, fishing and spending time with his family.
---
Wes Whitley
Project Manager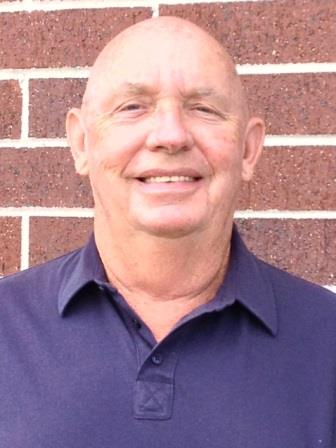 Wes Whitley has worked in our Utility Contractor Service Division since 2002. He performs operations and maintenance services for the gas industry, electronic metering services, Operator Qualification Training and specializes in corrosion services. He is a NACE Corrosion Technician and certified as a Cathodic Protection Tester I and II. Wes brings a wealth of experience and knowledge to Linc Energy Systems having worked at Colorado Springs Utilities for 23 years with increasing responsibilities ranging from Corrosion Control Technician to Corrosion Supervisor. Additionally, He has been trained in Pipeline Safety, Safety & Health, and rectifiers. He also graduated from the National Electronics Institute.