Corrosion Protection Services
Linc Energy Systems is a utility contractor based outside of Denver Colorado providing corrosion control, cathodic protection and corrosion prevention services for pipelines. We also have a satellite office in Colorado Springs.
We're cathodic protection specialists.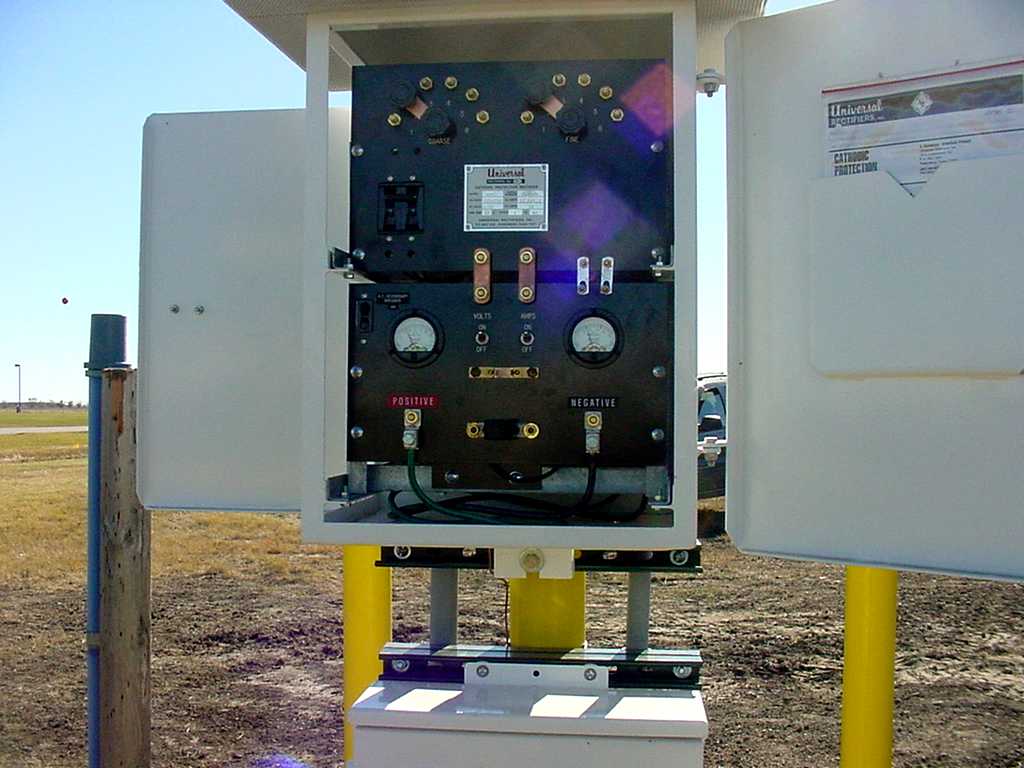 Cathodic protection rectifier connected to a pipeline.
The services we offer include:
Installation and maintenance of cathodic protection systems
Monitoring and troubleshooting CP systems
Cathodic protection design services
Potential surveys and atmospheric
Attenuation (coating) surveys
For more information on our other services, which include corrosion protection services, advanced metering installation and repair, meter repair, operator qualification training, pipeline maintenance and operations, and other utility services, visit utility contractor.
Corrosion Control and Corrosion Prevention
While our service area is the Rocky Mountain States, we've also provided performed projects in the Midwest as far east as Indiana. Our standard service area includes:
Colorado (CO), including Boulder, Colorado Springs, Cortez, Denver, Durango, Grand Junction, Greeley, Pueblo, Rangely, Rifle, San Juan Basin, Steamboat Springs, and Sterling
Idaho (ID), including Boise, Idaho Falls, Mountain Home, Pocatello, and Twin Falls
Montana (MT), including Billings, Bozeman, Kalispell, Missoula
Western Nebraska (NE)
New Mexico (NM), including Albuquerque, Farmington, Gallup, Fort Sumner, Hobbs, Las Cruces, Los Alamos, Santa Fe
Western North Dakota (ND), including Bismark
Western South Dakota (SD), including Rapid City
Utah (UT), including Centerville, Murray, Ogden, Provo, St. George, Salt Lake City, Vernal
Wyoming (WY), including Big Piney, Casper, Cheyenne, Cody, Evanston, Evansville, Gillette, La Barge, Laramie, Rawlings, Rock Springs, and Sheridan