Commercial & Industrial Regulators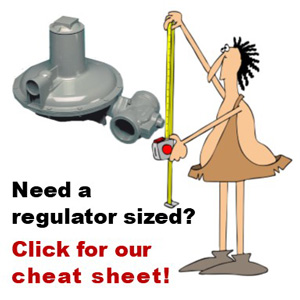 Itron spring-loaded regulators use a large 12-inch diameter diaphragm that allows for up to 1-3/8-inch orifice to be installed. These regulators are suitable for many commercial and industrial usages such as gas engines, furnaces, burners, and boilers. The quick response of the B34 is exceptionally well-matched for mid-range uses where quick on/off loads cause shock difficulties.
Itron offers affordable and precision equipment for commercial and industrial gas regulation. The gas regulators offer internal monitor and relief options to provide the optimal degree of safety to control gas flow. Itron regulators are used in designs of gas engines, burners, furnaces, boilers, and burner trains. They are used in applications where safety or overpressure protection is required, such as schools and hospitals, and used in utility "Fixed Factor" metering.