TERI Products from OGI

Total Energy Resources Inc. began manufacturing indirect fired water bath heaters for natural gas under the brand TERI in 1991. Today, the TERI products are still made by the same company under the name OGI Process Equipment. The heaters are found in the oil and gas industry in applications where the process temperature does not exceed 170° F. The equipment removes water vapor in natural gas and eliminates frost formation. Heaters are also used to heat well-streams and critical feedstocks.
TERI or OGI qualified as a Woman Business Enterprise and located in Sand Springs, Oklahoma.
Water Bath Heaters for Natural Gas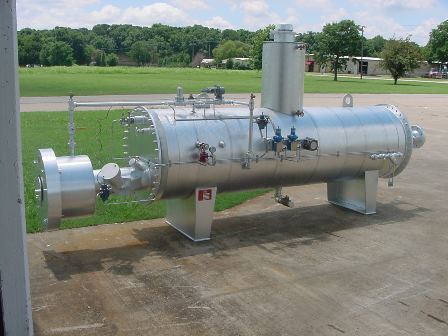 Linc Energy is the distributor for TERI water bath heater for natural gas in Montana, Idaho, Wyoming, Utah, Colorado, New Mexico, and portions of Texas.To learn more visit water bath heaters.
Manufacturer's Representative and Distributor for TERI Water Bath Heater
Linc Energy is the manufacturer's representative and distributor for OGI Process Equipment (TERI) and represents the company in the Rocky Mountain States and surrounding area:
Colorado (CO), including Boulder, Colorado Springs, Cortez, Denver, Durango, Grand Junction, Greeley, Pueblo, Rangely, Rifle, San Juan Basin, Steamboat Springs, and Sterling
Idaho (ID), including Boise, Idaho Falls, Mountain Home, Pocatello, and Twin Falls
Montana (MT), including Billings, Bozeman, Kalispell, Missoula
New Mexico (NM), including Albuquerque, Farmington, Gallup, Fort Sumner, Hobbs, Las Cruces, Los Alamos, Santa Fe
Utah (UT), including Centerville, Murray, Ogden, Provo, St. George, Salt Lake City, Vernal
Texas, Western portion of Texas, including Odessa
Wyoming (WY), including Big Piney, Casper, Cheyenne, Cody, Evanston, Evansville, Gillette, La Barge, Laramie, Rawlings, Rock Springs, and Sheridan
Since 1990, Linc Energy Systems has been a reliable source for products and services. We're a woman-owned company providing solutions to various industries as a manufacturers' representative, distributor, and contractor. We specialize in measurement and control, damage prevention and offer an extensive line of industrial gas products to the natural gas industry, as well as industrial, commercial and government entities serving the same and related markets.
Articles of Interest:
Horizontal and vertical indirect fired water bath heaters
Indirect fired water bath heaters are commonly used in the oil and natural gas industry for a variety of applications including heating natural gas and preventing hydrate formation. Read More >