Natural Gas Measurement, Control, and Odorization Log
We provide insights into natural gas measurement, control, odorization, and various natural gas products.
Reliable Manufacturing for advanced meter sets and manifolds
Linc Energy Systems is pleased to announce the addition of Reliable Manufacturing Company to our product line. Reliable is a woman-owned, Carroll Ohio-based company and manufactures advanced engineered fabricated steel meter-set hardware.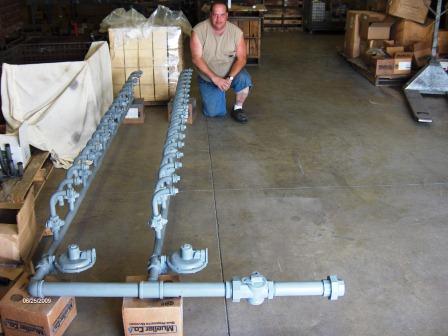 18 Meter Manifold
The owner, Emma Snodgrass has worn many hats at the company over the years, from working on the assembly line, to sales, advertising and accounting. Larry Snodgrass is the General Manager and has been fabricating natural gas meter sets for over 24 years, making him a pioneer in this field. The company strives to provide reliable delivery, excellent quality, advanced corrosion protection, and offers innovative solutions by customizing meter sets to meet customer needs. The company has the capacity to manufacture components for up to 2" pipe diameter. Some of their products include:
Gas meter manifolds
Multi-meter manifolds
Prefabricated meter sets
Meter stations
Meter bends
Meter adapters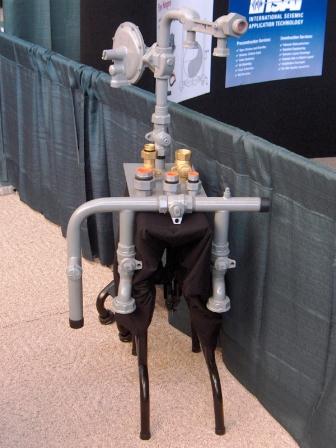 Bypass Meter Set
More Reliable Mfg. products are demonstrated on our products page under Fabricated Steel Meter-Set Hardware.
We will be representing Reliable Mfg. throughout our territory, including:
Colorado: Colorado Springs, Denver, Grand Junction, Greeley, Trinidad
Idaho: Boise, Pocatello, Twin Falls
Montana: Bozeman, Billings
New Mexico: Albuquerque, Farmington, Las Cruces, Santé Fe
Utah: Eagle, Hildale, Nephi, Ogden, Provo, Salt Lake City
Wyoming: Casper, Cheyenne, Cody, Gillette, Sheridan
Inquiries for these products can be sent to sales@lincenergysystems.com or you can call (303) 697-6701.

Trackback URL for this blog entry.