Natural Gas Measurement, Underground Utilities and More Blog
We provide insights on natural gas measurement, underground utility damage prevention, utility contractor services and various natural gas products. Formerly the Linc Energy Blog.
Meet the Linc Energy Systems' Sales Team
Linc Energy Systems has a team dedicated to sales and business development. I am KC Forward, the new Sales Director at Linc Energy. I wanted to take this opportunity to introduce our sales staff. As you will see, we are growing.
Outside Sales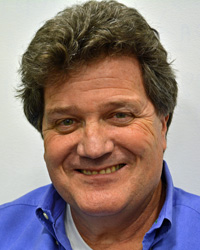 "Enjoying the long journey by taking small steps." KC Forward
KC Forward is the Sales Director and responsible for leading the outside sales team. He joined in early 2017, bringing a wealth of experience selling and leading sales teams over the last 20 years. KC was originally from Detroit and has been in Colorado since 1996. He is a widower and values family the most in life which includes two adult children. Board games, sports, reading, he does it all. He has a B.S. in Business Management from Oakland University in Michigan. Reach KC at kc.forward[at]lincenergysystems.com or 303-817-0148.
Graham Good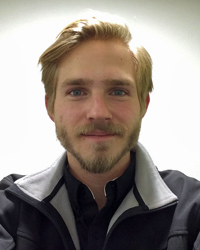 "I just want to see the world smile!" Graham Good is an outside sales representative serving the I-25 corridor in Wyoming, Colorado, and New Mexico. He joined us in 2016 after graduating with a B.S. in Marketing from Colorado State University. Graham was originally from California, though has been in Colorado most of his life. He enjoys playing acoustic guitar and singing to put smiles on people's faces. You can contact Graham by emailing g.good[at]lincenergysystems.com or call him at (720) 839-3945.
Inside Sales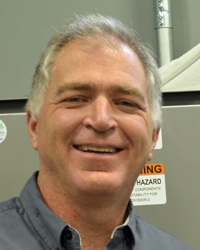 "I'm a resource, not a sales pitch!" Brian Cox
Brian Cox leads our inside sales activity at Linc Energy. He has been with us since 2014, after relocating from the east coast where he was a floor broker for over 20 years specializing in trading natural gas on the New York Mercantile Exchange. Brian has two adult daughters in college, a fiancée, and a dog named Jax. He has a B.A. in economics from Villanova. You can email Brian at b.cox[at]lincenergysystems.com or call (303) 697-6701.
Hilary Petronzio
Hilary P
"Sales go up and down. Service endures." etronzio is an inside sales representative. She joined us in 2016 to augment our customer sales efforts. Before joining Linc Energy, Hilary was a director for an early education center in New Jersey. Hilary's family unit includes a large furry canine, a fiancé, and three children in college, two daughters, and a son. She has a B.S. in Marketing from the University of South Florida. You can email Hilary at h.petronzio[at]lincenergysystems.com or call (303) 697-6701.
Trackback URL for this blog entry.