Natural Gas Measurement, Underground Utilities and More Blog
We provide insights on natural gas measurement, underground utility damage prevention, utility contractor services and various natural gas products. Formerly the Linc Energy Blog.
IMPACT100 Metro Denver Grants Fresh Food Connect $100K
Congratulations to Fresh Food Connect for winning the 2016 and first ever IMPACT100 Metro Denver $100,000 grant.
What is IMPACT100 Metro Denver?
Impact100 Metro Denver is an organization consisting of 100+ women who donate $1,000 each year to make a difference in the work of a promising local nonprofit.
Have you had this experience? A local non-profit has moved you, and you take out your checkbook to help. Sometimes these well-deserving organizations need a bit more financial assistance than any one of us can provide to make a real difference. Enter IMPACT100. By pooling the funds of 100 women, the organization can grant $100,000 to one local non-profit that demonstrates an ability to make a significant difference in the community.
I am very proud to say that I am one of first 100 founding members of Impact100 and a co-sponsor of last week's luncheon at the Wellshire Event Center. At this event, the first ever Impact100 winner was announced. Sponsors of the event were:
Susan Bender (Linc Energy Systems)
Paul Docktor (Photographer)
Marilyn Harris
Buttercream Bakeshop
Citywide Banks
First Western Trust
Home Instead Senior Care
Machine Mart
Wells Fargo
Fresh Food Connect Receives Award!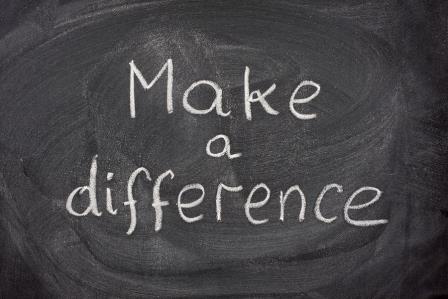 Fresh Food Connect was awarded the inaugural $100,000 after a rigorous application and grant selection process. Fresh Food Connect is a local nonprofit and a project of three organizations, Groundwork Denver, Denver Urban Gardens, and Denver Food Rescue. The nonprofit uses technology to grow the availability of affordable produce to low-income families, increases jobs for youth and decreases food waste. The nonprofit will use the funds for technology improvements and delivery infrastructure, allowing the organizations to expand the project, reach more gardeners and redistribute more food in metro Denver neighborhoods.
Impact100 Metro Denver also awarded $3,500 to two finalists, Rocky Mountain Crisis Partners, and Scholars Unlimited to support their significant work in the community.
What's next for Impact100 Metro Denver?
Impact100 Metro Denver now moves into its member renewal phase and new member recruitment to fund the 2017 award. If you are a woman in the Denver metro area and want to be part of making a difference in our community, visit Impact100 Metro Denver.
Blog posted from
11919 W Interstate 70 Frontage Rd N #109, Wheat Ridge, CO 80033, USA
View larger map
Trackback URL for this blog entry.