Natural Gas Measurement, Control, and Odorization Log
We provide insights into natural gas measurement, control, odorization, and various natural gas products.
GAZOSCAN Remote Methane Laser Detector Gen II Excels
GAZOMAT has released the second generation GAZOSCAN remote methane laser detector, offering new upgrades, improvements and the reason GAZOSCAN is becoming the one to watch.
GAZOSCAN Gen II Versus other Remote Methane Leak Detectors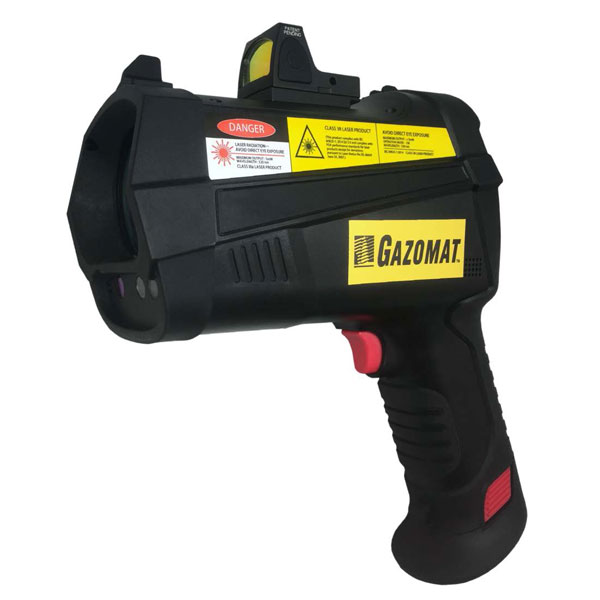 Does your methane leak detector stack up?Recently, I was able to compare the newest generation GAZOSCAN™ with some competitive remote methane laser detectors. Below are some noteworthy key differences and I wanted to bring them to light for those seeking such equipment.
The second-generation GAZOSCAN boasts a detection distance of nearly 330 feet, a substantial improvement from the first-generation model at 164 feet. More importantly, significantly further than the common competitive products ranging up to 100 feet.
While most other competitive detectors display PPM/M only, the GAZOSCAN can display in PPM/M, LEL/M and Vol/M.
GAZOMAT offers excellent service on its products and guarantees a five-day turn-around upon receipt of an instrument or they will send a free loaner until the instrument is fixed.
The GAZOSCAN battery life lasts up to 9 hours, and a second battery is included with the purchase of each instrument.
The GAZOSCAN handheld remote methane leak detector is the most ergonomically friendly instrument on the market while being substantially smaller (6.3" x 8.3" x 3.1") and lighter (1.5 pounds) than most common competitors.
The GAZOSCAN has an IECEX intrinsically safe (IS) rating whereas many popular common competitors are uncertified.
As you can see, we are excited to share more about the GAZOSCAN. If you would like a quote request one now!
Trackback URL for this blog entry.