Natural Gas Measurement, Underground Utilities and More Blog
We provide insights on natural gas measurement, underground utility damage prevention, utility contractor services and various natural gas products. Formerly the Linc Energy Blog.
GAZOMAT Gas Leak Detection Equipment Manufacturer Goes Digital
GAZOMAT, the manufacturer of high-quality gas leak detection equipment, has a new website and integrated social media platforms to expand their online presence and improve communications with their clients.
Gas Leak Detection Equipment Manufacturer
GAZOMATTM, a specialist in gas leak detection products and services, has joined the social media platforms of LinkedIn, Twitter, and YouTube in addition to updating its website, giving the company a fresh new look.
GAZOMAT's decision to go digital supports their strategy to become a recognized global brand. According to Alan Vidal, GAZOMAT's managing director, "We realize there is a need to connect with our audience in multiple ways. Going digital opens a continuous channel between ourselves, our clients and our partners. Digital communication allows us to deliver valuable information more rapidly and frequently."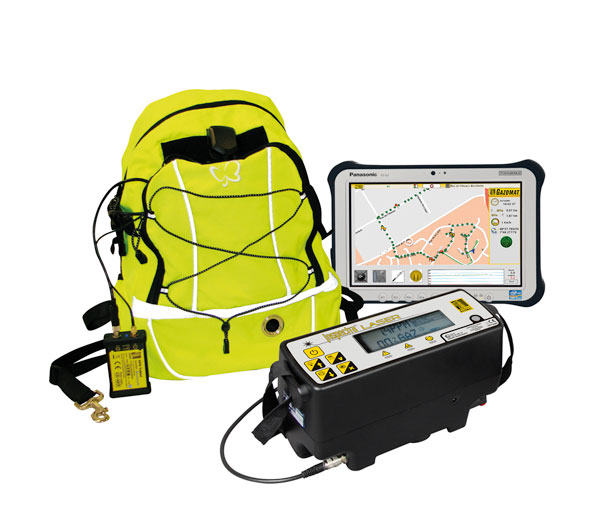 The GAZOMAT Inspectra Laser methane detector pictured with accessories of a tablet and backpack.On its social platforms, GAZOMAT shares product resources, new product releases, and company and industry news while its new multi-language website in English, French, Italian, Spanish, and Portuguese, provides detailed product and service information. Discover the digital side of GAZOMAT by following these links:
About GAZOMAT
GAZOMAT is a manufacturer of gas leak detection equipment. A pioneer and leader in highly sensitive laser technology for methane leak detection, GAZOMAT was also the first to develop a network survey software for total traceability of network inspections. With over 25 years of experience working with major gas companies around the world, GAZOMAT has developed an extended product line dedicated to natural gas network survey and fugitive emissions monitoring.
Linc Energy Systems is an authorized distributor for GAZOMAT.
Trackback URL for this blog entry.