Natural Gas Measurement, Control, and Odorization Log
We provide insights into natural gas measurement, control, odorization, and various natural gas products.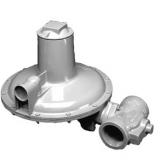 Adding our voice to the web regarding issues, products and recommendations involving natural gas products.
29 posts in this category
This month, we feature Integrity Fusion Products HDPE ball valves in our Linc Energy Systems Product Showcase.