Natural Gas Measurement, Control, and Odorization Log
We provide insights into natural gas measurement, control, odorization, and various natural gas products.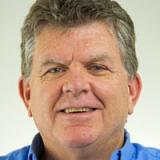 Jeffrey Cox is the Vice President of Linc Energy Systems. With more than 25 years of industry experience, and specializing in natural gas measurement, volume correction and data acquisition he adds his voice to the Linc Energy Blog by writing about natural gas flow measurement and control. Jeff has been in a leadership role since 2004.
The EC 350 was introduced in 2015 as Honeywell Mercury's newest gas volume corrector (ECV) designed to optimize and simplify custody transfer and industrial natural gas measurement. During that introduction, Honeywell published an eBook titled "Six Reasons to Adopt Honeywell's EC 350 Electronic Volume Corrector." In this post, I will paraphrase the reasons, and suggest another reason, the EC 350's predecessor, the Mini-Max, will not be manufactured after June 1, 2019.