Shelter Works Fiberglass Enclosures and Buildings | NEW Product Line
I am happy to announce that Linc Energy Systems now represents Shelter Works fiberglass enclosures and buildings. These structures are designed to protect oil and gas utility equipment and complements our damage prevention product line.
Shelter Works Fiberglass Enclosures and Buildings
Shelter Works is a Missouri-based company and has been in business since 1995. They manufacture their enclosures using proprietary technology to produce FiberBeam. FiberBeam is placed strategically throughout the building within its roof, doors, and sides to make it a stronger product that doesn't buckle even when subjected to high stress. The company warrants its buildings for 25 years instead of the industry standard of one year.
Protect Utility Equipment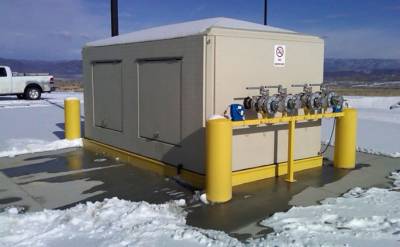 The buildings are an excellent addition to our damage prevention line. The fiberglass enclosures are fully customizable. They are insulated, maintenance-free, corrosion-resistant and do not rust, rot or decay. They are used in various applications within the industry, such as:
City gate gas stations
Instrumentation/SCADA systems
Gas odorizer buildings
Meter stations
Natural gas distribution & transmission
Natural gas storage
Power generation equipment
Pressure-regulating stations
Wellheads
For more information on the buildings themselves, visit Fiberglass Buildings, and more information on the company can be found at Shelter Works.
Shelter Works Manufacturers' Agent
Linc Energy Systems is a manufacturers' agent for Shelter Works and represents the company in the Rocky Mountain and surrounding states.
More information on Shelter Works products' durability can be demonstrated in this video. It also reveals a bit about the company's culture.
Baseball's impact on Shelter Works Fiberglass Enclosures Video