Rhino's Composite Signs Outperform Aluminum Signage
Rhino the manufacturer of marking and protection signage has recently introduced a new line of composite signs using Dibond, a leading material that has been used for over 15 years. This signage is proving to be superior to the use of aluminum signs and costs 25% less. With a ten year warranty, they are becoming the preferred choice for one-up applications such as large scale facility signs and river crossing signs. They also are being recognized as a viable option for worksite safety signs.
Rhino Composite Signs
While Rhino is better known for its PolySigns (polyethylene or plastic signs), this new product line has already been helpful to many of our customers, including Xcel Energy and Anadarko.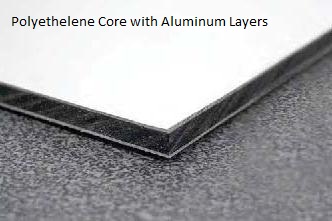 Dibond Signs consist of a polyethylene interior, thermo-bonded to two thin layers of aluminum. The resulting product is extremely rigid yet weighs nearly 50% less than traditional aluminum signs. Of course, the lighter and stiffer sign is perfect for facility signs and river crossing signs. They require less bracing and fasteners, therefore saving time and money on the installation.
The Dibond Signs are made of the flattest material available today. Their 15-year record demonstrates that they do not warp or bow when exposed to elements as aluminum signs do over time. They are painted with a UV-stable nylon base paint with UV- stable ink before they are laminated, increasing the life expectancy of the product to over ten years.
In addition to large facility and river crossing signs, Dibond® Signs offer a reusable alternative to disposable worksite safety signs. Rhino's Worksite Safety Signs are OSHA compliant, rugged, portable, easy to display and reusable. They are printed on UV stable thermoplastic, are scratch-resistant, custom printed and welded on powder-coated frames.