High density polyethylene HDPE fittings for natural gas
One of the many fine product lines Linc Energy Systems represents is Integrity Fusion Products, the manufacturer of high-density polyethylene (HDPE) fittings, valves, and electrofusion equipment. The products are designed for applications in natural gas, industrial, landfill, potable water, and mining. Linc Energy represents these products in Colorado, Wyoming, Idaho, Utah, New Mexico, and Montana.

IFP is located in Fayetteville, Georgia and stocks a wide selection of its products at its 30,000 SF warehouse. Their products include:
IntegriFuse HDPE Butt Fusion Fittings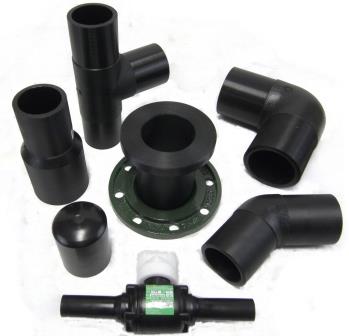 Butt Fusion Fittings
Full Port Poly Valve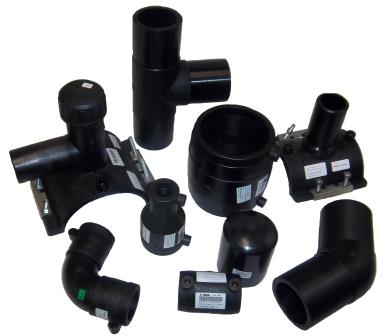 Electrofusion Fittings
Integrity Fusion's HDPE molded and fabricated fittings are marketed under the trade name IntrgriFuse. The fittings are manufactured out of premium PE100/PE4710 resin in conformance to ASTM and AWWA standards. The IntegriFuse HDPE Butt Fusion Fittings include:
Butt Fusion Fittings
Flange Adapter and Backup Rings
MJ Adapters
Socket Fusion Fittings
Threaded and Weld End Transition Fittings
Fabricated Fittings
IntegriFuse HDPE Valves
Integrity Fusion Products manufactures full port poly ball valves in sizes up to 16″. These polyethylene valves are manufactured in both yellow medium density and black high-density resins for natural gas and water applications.
TEGA HDPE Electrofusion Fittings
Integrity Fusion also offers polyethylene electrofusion fittings, such as couplers, branch saddles, tapping tees, equal tees, reducers, 90-degree elbows, 45-degree elbows, and flex restraints. Their couplers and branch saddles offer solutions up to 63", and they specialize in space restrictive applications.
IntegriFuse HDPE Equipment

The IntegriFuse electrofusion processor will fuse any barcoded electrofusion fitting sold in the U.S., including the Integrity Fusion 63" coupler. They also sell other electrofusion fitting tools and socket fusion equipment.
Visit Integrity Fusion.