HDPE Ball Valves by Integrity Fusion Products | Product Showcase
This month, we feature Integrity Fusion Products HDPE ball valves in our Linc Energy Systems Product Showcase.
IntegriFuse HDPE Ball Valves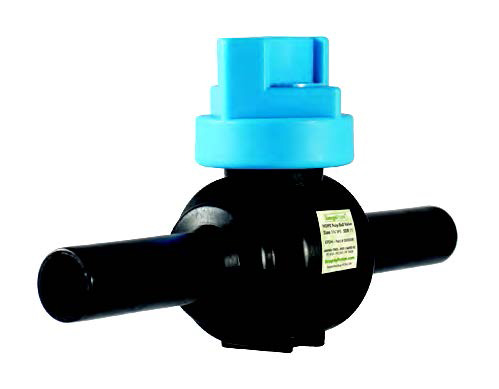 Integrity Fusion Products manufactures quality and longlasting polyethylene ball valves under the IntegriFuse brand. The valves have a polyethylene body, nitrile (HNBR) or EPDM seats, a polypropylene ball and operating nut, and stainless-steel stems.
The standard IntegriFuse Poly Ball Valve has a ¼-turn 2″ operating nut on the top permitting easy opening and closing using a wrench or typical operating nut tool. The IntegriFuse, in all sizes, are full port valves and allow butt fusion, electrofusion, or socket fusion installation to the pipe.
Integrity Fusion currently stocks ¾" to 4″ with the EPDM valves meeting NSF/ANSI 61, AWWA C901 or C906 standards.
Applications

IntegriFuse valves and fittings are for potable water and natural gas in an industrial, landfill, oil & gas, and mining applications. The ball valves consist of 0% recycled materials with black high-density bimodal polyethylene copolymer.
Specs at a Glimpse
Polyethylene body
Nitrile (HNBR) or EPDM seats
SDR 11 IPS Sizes .75″ to 8″
Polypropylene ball and op nut
Stainless steel stems
¼-turn 2″ op nut
Full port
¾" to 4″ SDR 11
NSF/ANSI 61, AWWA C901/906 & ASME 16.40 approved
Valves meet ASTM D 2513 requirements, ISO 9001
If you're in the market for a full-port poly ball valve in sizes from ¾" to 4″ for gas or water, message us here. More information is available on the product page.