Footage Squeeze-off Tools, Pneumatic Piercing Tools, and Pipe Pullers
Linc Energy Systems is now a distributor for Footage Tools, the manufacturer of Big Shot pneumatic piercing tools, manual and hydraulic squeeze-off tools, and PE pipe pullers.
Footage Tools Distributors
Footage Tools has been providing quality tools for the natural gas and water industry since 1982. The company is in Ontario, Canada, where its state-of-art facility integrates the latest CNC technology to ensure that its products are consistent, high-quality, and long-lasting. Among the products that Linc Energy Systems will supply are the hydraulic and manual squeeze-off tools, Big Shot pneumatic piercing tools, and PE pipe pullers.
Squeeze Off Tools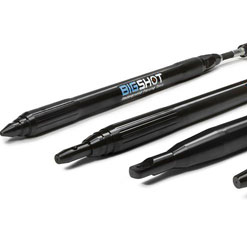 The squeeze-off tools are sturdy, lightweight, and durable, permitting a quick emergency shutoff of pipelines for 1/2″ through 12″ HDPE and MDPE pipe. The devices are available in both manual (mechanical) and hydraulic models.
Big Shot Pneumatic Piercing Tools
The Big Shot pneumatic piercing tool is a hard-hitting underground piercing tool that permits installing an underground gas pipe with minimal disruption. Big Shot underground piercing tools are available in 2″, 2.5″, 3″, and 4″ diameters.
PE Pipe Pullers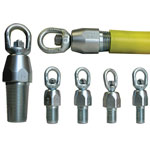 PE pipe pullers connect polyethylene pipe with pipe-laying equipment. Footage Tools' pipe pullers include a heavy-duty swivel, combined with a stressed-proof steel body to perform in all conditions. The pipe pullers are available in ½" CTS, ¾" IPS, 1″ CTS and IPS, 1-1/4″ IPS, and 2″ IPS.
If you would like more information on the Footage Tools' products or would like a quote, message us now.