Fiberglass Buildings Free Ebook From Shelter Works
Shelter Works, the manufacturer of high-quality fiberglass buildings, enclosures, and shelters, has recently released a free eBook on the advanced technologies currently employed in composite building construction.
Shelter Works Fiberglass Building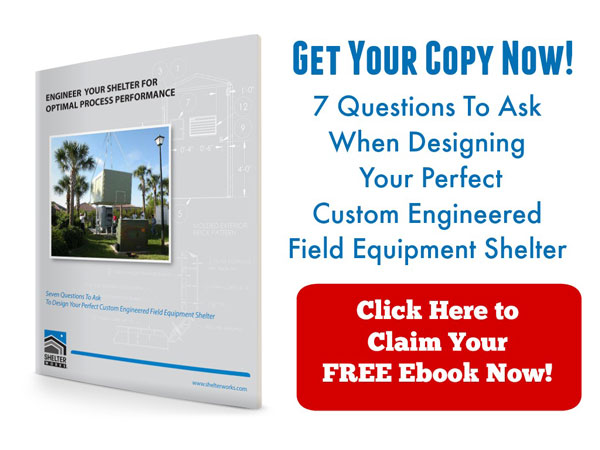 The Shelter Works eBook explores the use of innovative polymer science and how it is applied in the construction of composite buildings and is solving longstanding challenges in many industries. This paper was originally published to provide insights into the water and wastewater industry, however, many of the takeaways assist engineers in a broad range of sectors.
At the core of this paper, it reveals that field structures, such as Shelter Works fiberglass buildings must offer the end-users far-reaching benefits. For Shelter Works, these benefits are achieved when leveraging cutting-edge technology and include:
Accommodate easy access for equipment and personnel
Perform in potentially hazardous environments and extreme temperature fluctuations
Withstand high humidity, hurricane-force winds or Alaskan snow loads
Provide remedies for graffiti and other environmental issues
Provide a controlled and secure environment for critical equipment.
Free Ebook
For more information visit Shelter Works.